Media player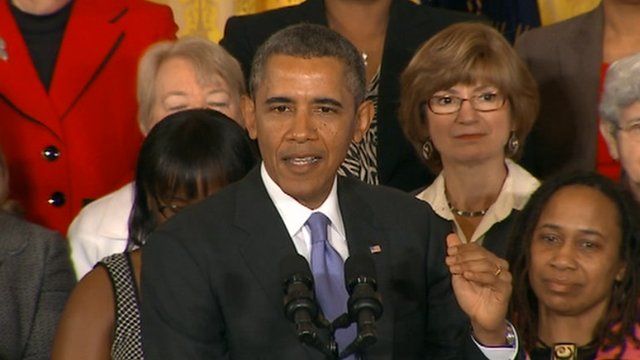 Media playback is unsupported on your device
Video
Obama: US gender wage gap 'not right'
US President Barack Obama on Tuesday issued two executive orders aimed at erasing gender disparities in pay among the government workforce.
One directive bars federal contactors from retaliating against employees for discussing pay, while the other requires such contractors to provide compensation data by race and gender to the Department of Labor.
"A woman's got to work about three more months in order to get what a man got because she's paid less," he said.
"That's not fair, that's like adding an extra six miles to a marathon. That's not right."