Media player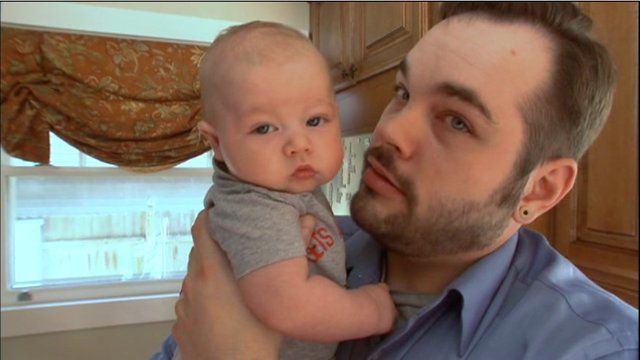 Media playback is unsupported on your device
Video
US student debt: $1tn crisis crushes home-buying dreams
There are plenty of "For Sale" signs in the Philadelphia suburb where Michael Nealis lives with his wife Jessica.
But the science teacher owes $64,000 (£38,138) in student loans and lenders say the family's debt-to-income ratio disqualifies them from a mortgage.
Nealis talked to the BBC about "the vicious cycle of student debt" which he says is becoming harder and harder for graduates like him to escape.
Read Beth McLeod's report on the impact of student loans on the US housing market here.
Produced by the BBC's Jonie Mazer Field
Go to next video: Student: My debt is 'horrifying'