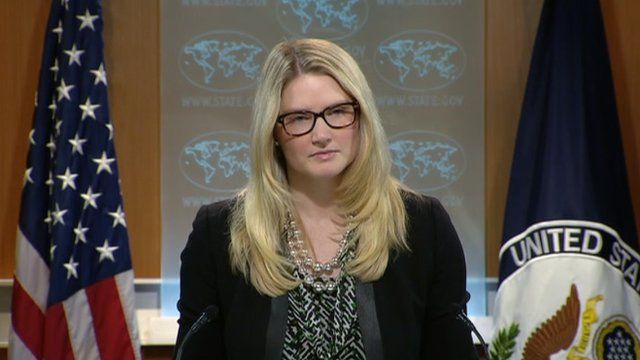 Video
US: Iran UN envoy choice 'troubling'
The Obama administration has said Iran's potential choice for its ambassador to the United Nations is "extremely troubling" and has raised concerns to Tehran about the nomination.
Hamid Aboutalebi was a member of a Muslim student group that stormed the US Embassy in Tehran in 1979 and held 52 Americans hostage for 444 days.
State department spokeswoman Marie Harf said the US would not comment on Mr Aboutalebi's visa application to the US in order to serve as a UN representative.
"But I will say that we think this nomination would be extremely troubling," she said. "We're taking a close look at the case now, and we've raised our serious concerns about this possible nomination with the government of Iran."