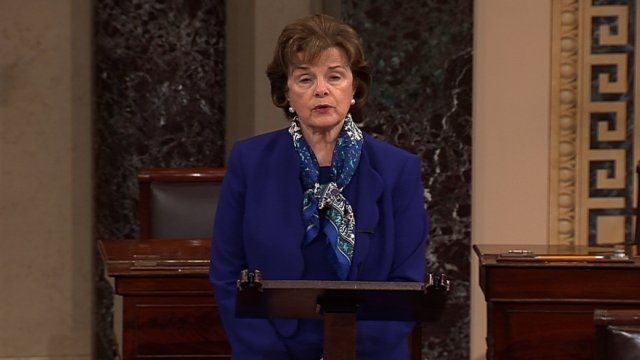 Video
Feinstein: CIA conducted 'unapproved' Senate search
US Senate intelligence committee chairwoman Senator Dianne Feinstein has publicly accused the CIA of improperly accessing computers used by congressional staff.
The alleged breach is said to have occurred as the Senate panel was investigating allegations of abuse during a CIA detention and interrogation programme.
CIA Director John Brennan informed Ms Feinstein that agency staff had accessed the Senate networks without permission, she said on the Senate floor on Tuesday.
"[Mr] Brennan requested an emergency meeting to inform me... that without prior notification or approval, CIA personnel had conducted a search - that was John Brennan's word - of the committee computers at the off-site facility."
Go to next video: CIA interrogation techniques exposed