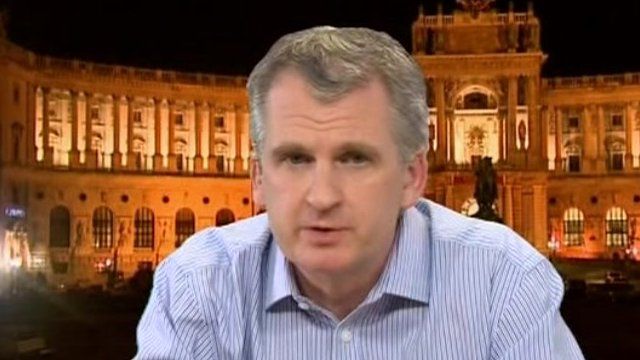 Video
Ukraine protests 'about the rule of law'
At least 22 people have died in renewed clashes between protesters and police in central Kiev after a truce agreed on Wednesday broke down.
The current violence in Kiev is "as bad as it's gotten" since Ukraine gained its independence from the Soviet Union nearly 25 years ago, says Yale University Ukraine expert Timothy D Snyder.
In an interview with Newsnight's Jeremy Paxman on Wednesday, Mr Snyder says that the problem confronting Ukrainian President Viktor Yanukovych is what he does next if the recent attempts to crack down on protestors are unsuccessful.
Does he "double down" and increase the level of violence?
"I'm afraid things could still get worse," he says.