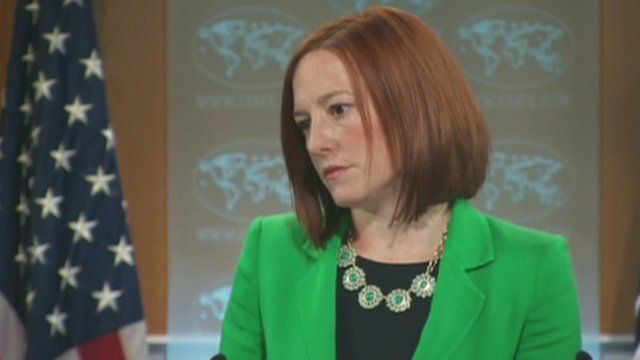 Video
India diplomat row: 'Challenging time' for US-India ties
The US has confirmed that an American official will leave its embassy in Delhi at India's request, amid a worsening diplomatic row.
The US state department said it deeply regretted the move and hoped that it would bring closure to the case.
Speaking to reporters, spokesperson Jen Psaki said: "This has clearly been a challenging time in the US-India relationship."
The row erupted after Indian diplomat Devyani Khobragade was arrested in New York on charges of visa fraud and underpaying her housekeeper.
She was asked to leave and arrived back in Delhi on Friday evening.
Go to next video: India diplomat leaves US