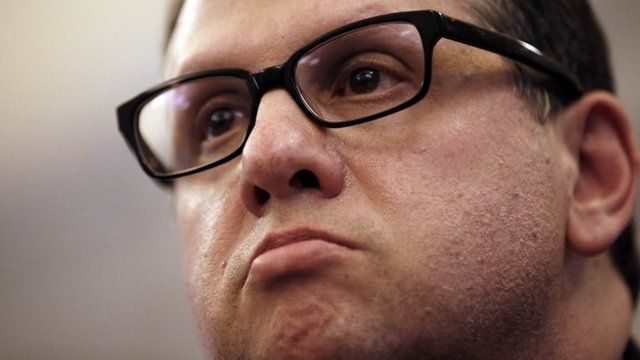 Video
Christie appointee David Wildstein refuses to testify
"On the advice of counsel, I assert my right to remain silent."
Port Authority official David Wildstein refused to testify as he appeared on Thursday before a New Jersey panel investigating allegations that New Jersey Governor Chris Christie's office orchestrated traffic chaos last year to settle a political score.
Mr Wildstein, a top political appointee to the agency in charge of the bridge, and a top Christie aide apparently co-ordinated the lane closures that caused the gridlock, according to newly released emails.
Mr Wildstein invoked his constitutional rights under the fifth amendment of the US constitution, which prevents anyone from being forced to incriminate themselves in court.
When Mr Wildstein's lawyer was asked if his client was expected to do so for every question, he answered: "I anticipate that to be so in every instance."
Go to next video: Christie sacks aide over traffic dirty tricks