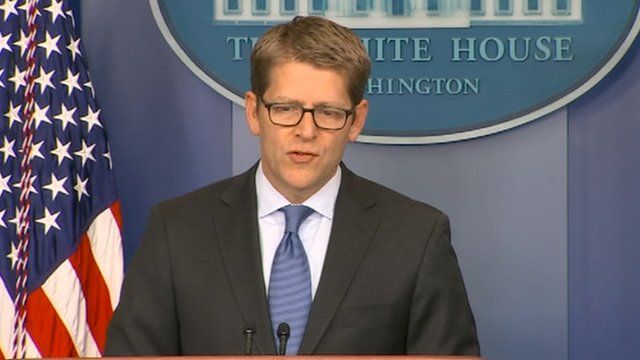 Video
White House rejects Edward Snowden amnesty
The White House has ruled out the idea of granting amnesty to fugitive intelligence contractor Edward Snowden despite a top National Security Agency (NSA) official suggesting potential amnesty if he stopped leaking documents.
In a press conference, White House spokesman Jay Carney said Mr Snowden faced felony charges in the US and should return to the country "where he will be accorded full due process and protections in our system".
Mr Carney also said the NSA official, Richard Ledgett - who is head of the NSA task force on the leaks' damage - had only offered "his personal opinion".
Mr Snowden is currently living in Russia, having been granted asylum for one year.