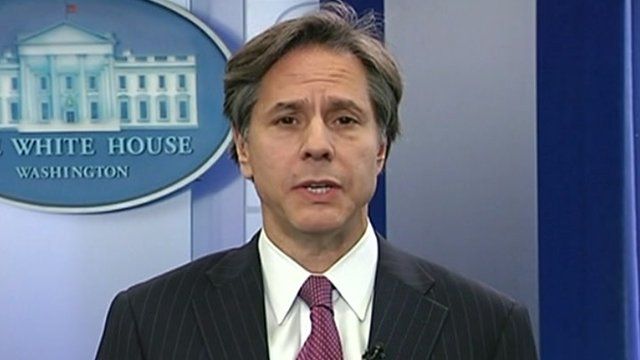 Video
White House: ''We've stopped advance' of a nuclear Iran
The six-month interim deal struck in Geneva on Sunday saw Iran agree to curb some of its nuclear activities in return for sanctions relief.
Deputy National Security Advisor Tony Blinken tells the BBC's Katty Kay the agreement means for the "first time in a decade we've stopped the advance" of Iran's nuclear programme, while a comprehensive deal is worked out.
Mr Blinken said that while the US does not accept Iran has the right to enrich uranium, but the question is "whether we can design and Iran can accept these severe limitations that would give us confidence the programme was for peaceful purposes".
Go to next video: Obama hails Iran diplomacy