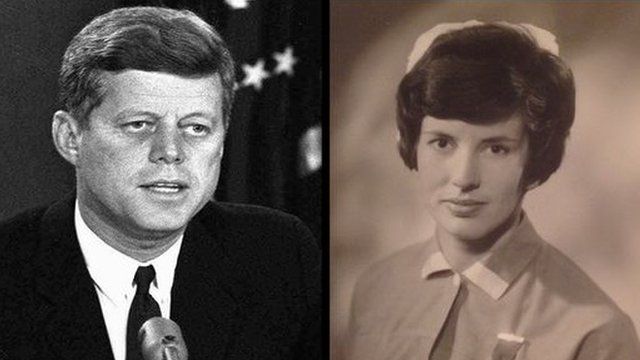 Video
JFK assassination: Where BBC readers were 50 years ago
US President John F Kennedy was assassinated on 22 November, 1963.
As commemorations mark the 50th anniversary of his death, the BBC spoke to readers of the News website about their memories of that day.
We hear from British nurse Patricia Duggan who was working in the Dallas hospital where the president was declared dead; presidential historian Robert Dallek who has written about JFK; and then-teenager Peter Crane who was in Washington DC for the state funeral held two days later.
Produced by Colm O'Molloy, Stephen Fottrell, Vara Szajkowski and Bill McKenna
Video footage courtesy of Universal Newsreel, John F. Kennedy Presidential Library and Museum, Boston. Audio of Boston Symphony Orchestra courtesy WGBH
Go to next video: Links between Lincoln, JFK and Obama