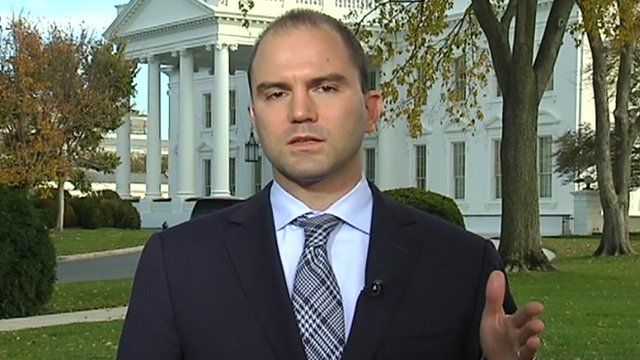 Video
US willing to offer 'modest degree of relief' to Iran
US Secretary of State John Kerry has said a "tiny portion" of Iranian assets may be freed under a proposed deal on the country's nuclear programme.
Iran and world powers came "extremely close" to a deal in talks in Geneva at the weekend, Mr Kerry has told the BBC.
On Thursday, White House Deputy National Security adviser Ben Rhodes told the BBC's Katty Kay the US was willing to offer a "modest degree of relief" from sanctions in exchange for the beginning of a rollback of Iran's nuclear programme.
He also said such changes would be "reversible" if the Iranians did not keep to any agreement.
"We have to test President Rouhani and his ability to follow through on those commitments," Mr Rhodes said.
Go to next video: Kerry: 'Give Iran diplomacy a chance'