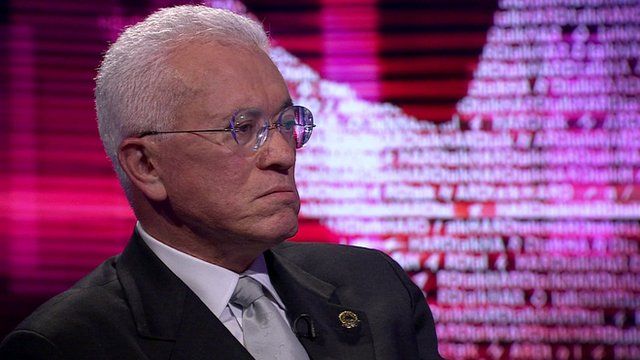 Video
Obama's law professor on his failures as president
Brazilian Roberto Unger is a leading political philosopher and an advocate of progressive politics.
He has taught at Harvard Law School for about 40 years and US President Barack Obama was one of his students in the 1980s.
Asked why he moved from welcoming Obama's election in 2008 to calling him a "disaster" for the Democratic party, Mr Unger told HARDtalk the president had failed to "come up with a sequel to Roosevelt's New Deal" of the 1930s.
"There is no project in the United States responsive to the needs and aspirations of the broad working class majority of the country," said Mr Unger.
"Obama and his collaborators have mistaken conformism for realism," he added.
You can watch the full interview on BBC World News on Thursday 14 November at 09:30, 16:30 and 21:30 GMT and on Friday 15 November on the BBC News Channel at 04:30 GMT.
Go to next video: Npower boss warns of power cuts