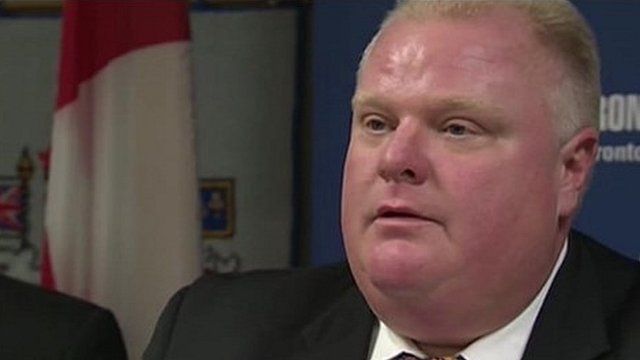 Video
Toronto Mayor Rob Ford: 'We must get back to work'
Toronto Mayor Rob Ford has said admitting that he had smoked crack cocaine was "the most difficult and embarrassing thing" he had ever done.
Speaking hours after he confessed to smoking the drug in a "drunken stupor", Mayor Ford apologised for his actions but said he planned to continue in his role despite calls for him to resign.
"We must get back to work. We must keep Toronto moving forward", he told reporters.
Allegations of drug use surfaced in May when the gossip website Gawker and the Toronto Star reported that a video of the mayor using drugs existed.
Last week, Canadian police said they had recovered footage from a deleted hard drive that appeared to show Mr Ford smoking from a crack pipe.
Go to next video: Toronto Mayor 'will weather the storm'