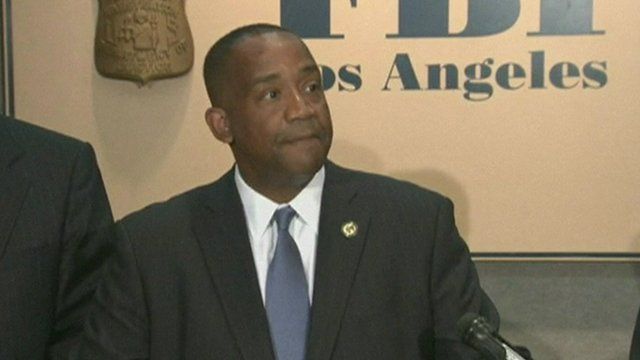 Video
LAX shooting: 'Murder premeditated'
The man suspected of carrying out Friday's gun attack at Los Angeles Airport has been charged with murder.
Prosecutors say the death penalty could be sought if 23-year-old Paul Anthony Ciancia is convicted. He is in hospital after being shot by police.
A federal US security agent was killed and others wounded in the attack.
California attorney Andre Birotte said the murder was believed to be a premeditated act in the first degree.
Go to next video: 'There was a sense of panic'