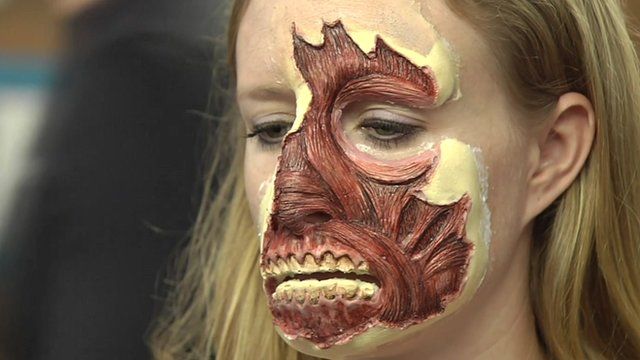 Video
Hollywood's love of Halloween brings the zombies out
While the whole of America goes Halloween crazy, there's a special place in Hollywood's heart for Halloween, with many people in Tinsel Town deliberately going that extra mile.
And it is a busy time of year for make-up artists, who are increasingly losing out to computer-generated graphics, as everyone wants to be transformed into a monster for the night.
Theme parks and film studios in the US take advantage by hosting "fright nights" and turning hundreds of actors into zombies.
Alastair Leithead went behind the scenes at Universal Studios in Los Angeles, to see what makes a good zombie, and why they do it.
Filmed by Travis Peterson
Go to next video: Carving pumpkins into the Death Star