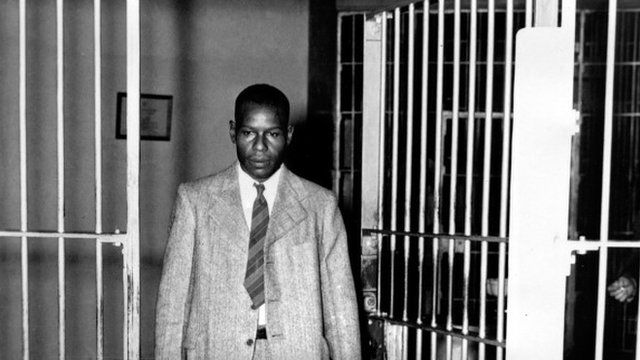 Video
'Scottsboro Boy' daughter 'proud'
The daughter of one of the 'Scottsboro Boys' who were falsely accused of rape in 1931 has spoken of how she felt learning what happened to her father.
In America in 1931 nine teenagers were falsely accused of raping two girls on a train in Alabama: the accused were black and the alleged victims were white.
Eight of the nine 'Scottsboro Boys' received death-sentences, though none were ever executed.
The case became a famous milestone in American civil rights and the story has inspired a musical play, opening this week at the Young Vic in London.
The last of the group to die was Clarence Norris. His daughter, Deborah Webster, in her first interview since her father's death 24 years ago, told BBC arts correspondent Vincent Dowd how she had felt when he explained what had happened to him: "I was hurt and I could see the hurt in his eyes as well... I've seen so much pain in his eyes and that pain never left."
"I will always remain proud of my father and I am very honoured to be his daughter," she added.
First broadcast on the Today programme on Saturday 26 October.