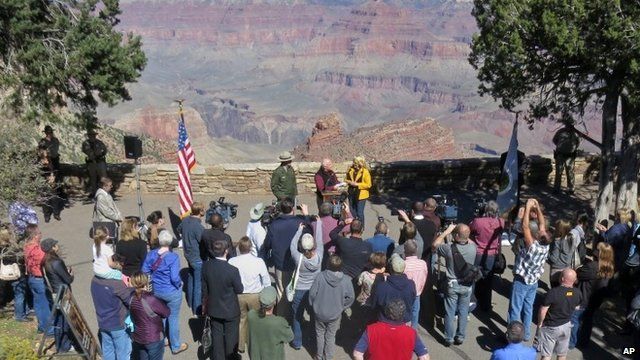 Video
US shutdown: Grand Canyon re-opens to public
The Grand Canyon is one of several US landmarks to re-open to tourists after state governments reached a deal with the federal government despite the continuing shutdown.
"I have great news for Arizonans and it's many international and American visitors, we have reopened the Grand Canyon," said Arizona Governor Jan Brewer, as onlookers cheered.
"This brings an enormous amount of revenue to the economy, to the state of Arizona, and to our tax coffers. So it was the right thing to do," she added.
Arizona agreed to pay the Park Service $651,000 to keep the Grand Canyon open for seven days.
Go to next video: Some US landmarks to re-open