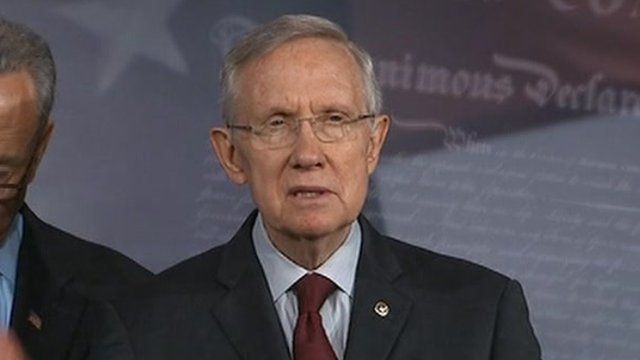 Video
Harry Reid: 'Let the House vote'
A US government shutdown looms as Democratic and Republican lawmakers remain unable to pass a new plan to continue funding its operation.
More than 700,000 federal government workers deemed non-essential could be sent home on unpaid leave, with no guarantee of back pay once the deadlock is over.
On Monday, the Senate's top Democrat, Harry Reid, criticised House Republicans for tying defunding or delays of the president's healthcare law to the budget bill.
He also criticised House Speaker John Boehner, a Republican, for not allowing the House to vote on a bill funding the government, which he believed could pass with Democratic votes.
"I have a very simple message to John Boehner," Sen Reid said. "Let the House vote... Many House Republicans have admitted openly that this is a fool's errand."
Go to next video: US shutdown in 60 seconds