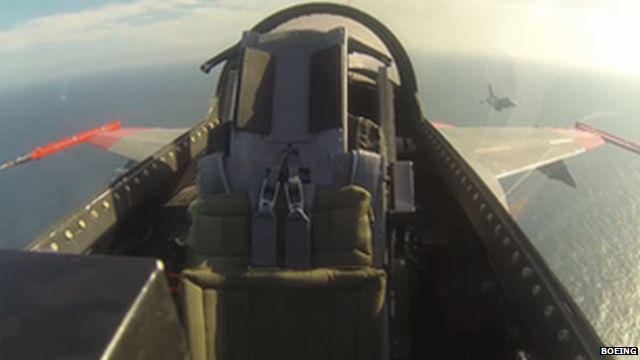 Video
'Pilotless' F-16 jet takes to the sky
This footage provided by Boeing shows the test flight of the pilotless fighter jet which was controlled from the ground by two US Air Force pilots as it flew from a Florida base to the Gulf of Mexico.
Boeing has revealed that it has retrofitted retired fighter jets to turn them into drones and has suggested that the innovation could ultimately be used to help train pilots, providing an adversary they could practise firing on.
The jet - which had not left the ground for 15 years - flew at an altitude of 40,000ft (12.2km) and a speed of Mach 1.47 (1,119mph/1,800km/h). It even performed a series of manoeuvres used in combat to evade missile lock-ons.
Go to next video: Inside pilotless flight trial plane