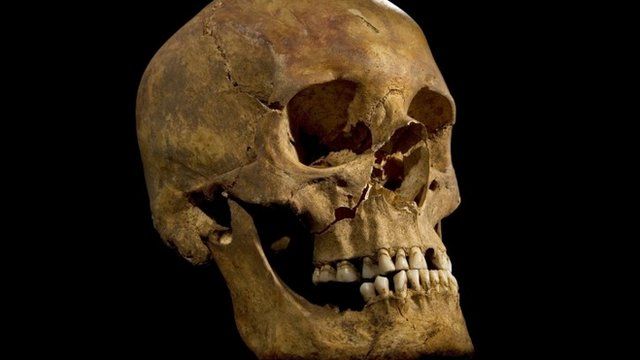 Video
Soil samples reveal Richard III suffered from roundworm
New research reveals that King Richard III suffered from roundworm.
The remains of the monarch, who died during the battle of Bosworth Field in 1485, were exhumed from underneath a car park in Leicester last year.
Tests from a soil sample near the body revealed multiple roundworm eggs. The parasite infests the human digestive tract.
Dr Piers Mitchell, a biological anthropologist from Cambridge University, carried out the study. He spoke to the BBC about his findings.
Footage courtesy of University of Leicester
Read the full story: Soil samples show Richard III suffered from roundworm
Go to next video: Richard III relative leads York march