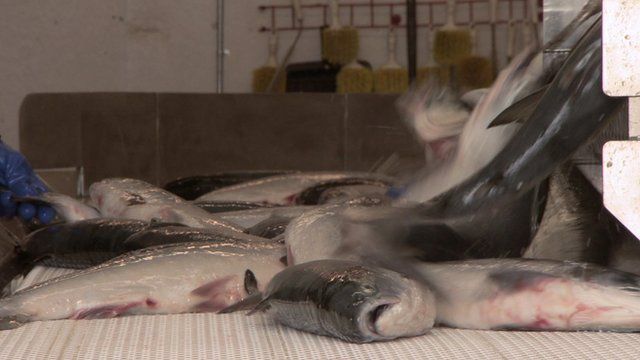 Video
Anglo-American mining plans threaten millions of salmon
The landscape of Alaska is where a massive dispute between the fishing and mining industries is escalating.
The issue has divided opinion in the US's largest state and prompted warnings that one of the last great wild fisheries in the world is at risk.
Britain's Anglo American and Canadian partner Northern Dynasty are pushing to develop a vast open cast copper mine, the largest ever in North America, in the headwaters of Bristol Bay, south west Alaska.
Every summer 40 million wild salmon swim in to the bay before heading up the rivers and streams of the region to spawn and die.
HARDtalk's Stephen Sackur reports from Alaska.
You can watch HARDtalk on the Road in Alaska on BBC World News on Wednesday 31 July at 03:30, 08:30,14:30 and 20:30 GMT and on the BBC News Channel at 04:30 BST on Wednesday and then 00:30 BST on Thursday 1 August.
Go to next video: Alaska's disappearing ice