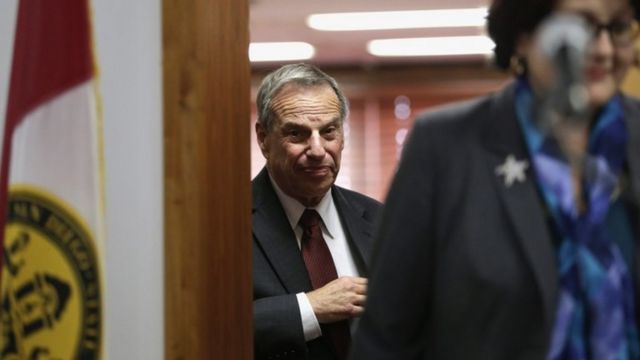 Video
San Diego Mayor Bob Filner: I'm responsible for my conduct
The mayor of San Diego, California, has said he will attend "behaviour counselling" after multiple allegations of sexual harassment.
But Bob Filner says he will not step down after seven woman came forward to accuse him of unwelcome advances, some of them physical.
"I am responsible for my conduct," Mr Filner said. "And I must take responsibility for my conduct by taking action so that such conduct does not ever happen again."