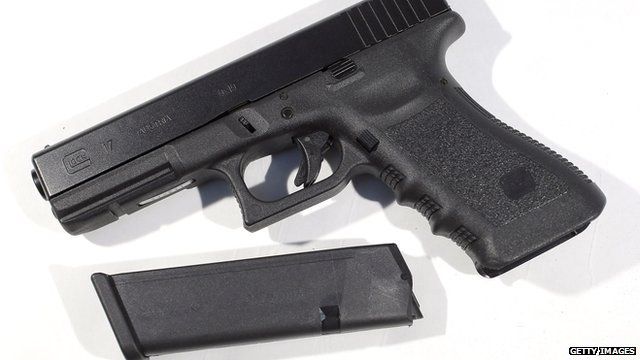 Video
Schools in South Dakota to arm teachers with guns
Schools in South Dakota can now choose to arm teachers and other staff with guns under a new state law.
So far, no schools have taken up the option, but officials think it will only be a matter of time before they do.
Kevin Jensen is the Vice President of the Canton School Board in South Dakota, and believes schools in remote areas must learn to protect themselves.
He told BBC Radio 5 live's Up All Night, "In many of our communities and many of our school districts they can go for days - maybe even a week - without seeing a law enforcement officer."
Go to next video: 'A teacher with a gun could have stopped him'