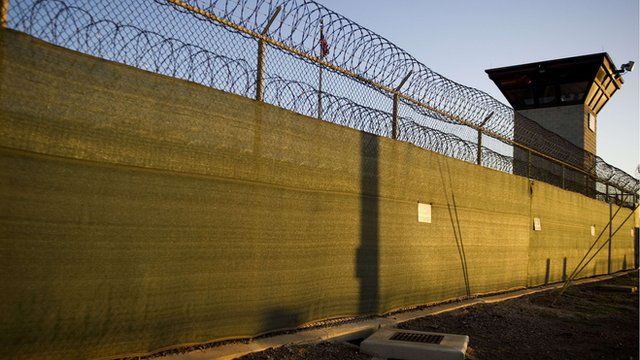 Video
Guantanamo detainee describes his force feeding 'ordeal'
A prisoner currently on hunger strike in Guantanamo Bay has described the pain and discomfort of the force feeding regime at the jail.
Algerian detainee Ahmed Belbacha, 43, told the BBC Newshour programme through his lawyer that the process "hurts a great deal" and many prisoners vomit.
Speaking through his lawyer as journalists are not allowed to interview the prisoners, he revealed that he tries to hide it when he vomits because otherwise he would be force-fed again.
He has been held at the US military prison in Cuba for 11 years, but was cleared for release six years ago.
At least 100 prisoners are protesting against their indefinite detention by refusing food.
Doctors have called for the detainees to receive independent medical care.
Go to next video: Where Guantanamo's hunger strike began