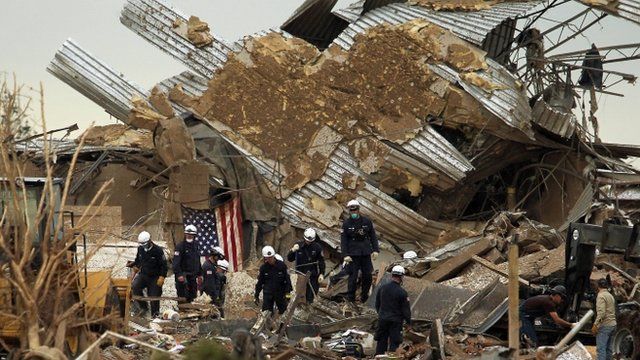 Video
Oklahoma tornado: 'How I pulled children from rubble'
Rescue workers are combing the ruins left by the gigantic tornado that killed two dozen people in Oklahoma on Monday.
Officials say the search for survivors is nearly over as efforts turn towards recovery.
The storm, which killed nine children, has been upgraded to the most powerful level of twister.
Jacob Lyles, 19, was in Moore when the tornado struck and became involved in the rescue of two children from Plaza Towers Elementary school - an event he recorded.
''God put me here for a reason and that reason was to help save those children,'' he said.
Go to next video: "I just tried to be the best dad"