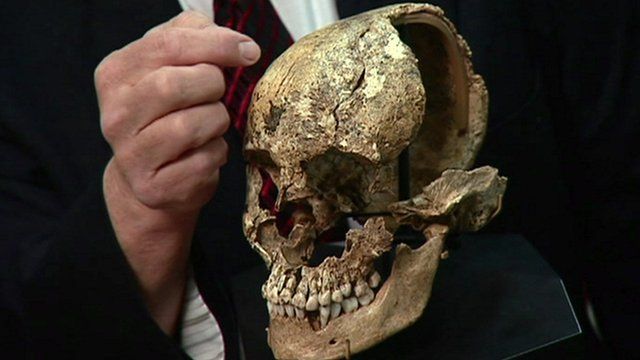 Video
Behind the scenes of Jamestown's cannibal past
Historians have always wondered how the first English settlers to America survived the 1609-10 winter of starvation in the Virginia colony of Jamestown.
Now researchers have uncovered a dark secret from the past. Forensic analysis of 17th Century human remains prove that the earliest settlers resorted to cannibalism, they say.
When archaeologists found the remains of a 14-year-old girl in James Fort, Virginia, they were immediately suspicious.
The BBC's Jane O'Brien spoke to Dr Doug Owsley, forensic anthropologist at the Smithsonian National Museum of Natural History in Washington DC, about what he discovered.