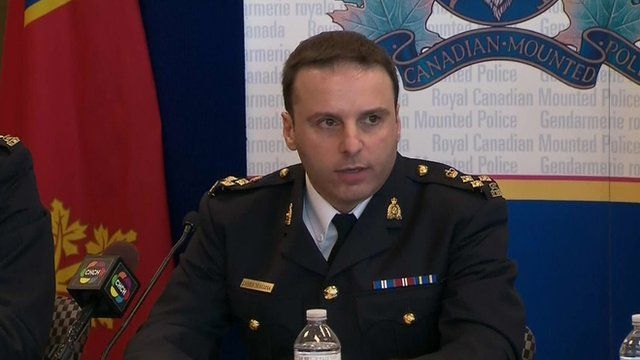 Video
Canada foils 'al-Qaeda inspired' terror attack on train
Canada's authorities say they have arrested and charged two people with conspiring to carry out an "al-Qaeda inspired" attack on a passenger train.
At a news conference, the authorities said the suspects Chiheb Esseghaier, 30, and Raed Jaser, 35, were arrested in Montreal and Toronto on Monday.
The attacked was allegedly planned on a VIA passenger train in the greater Toronto area.
Assistant Commissioner James Malizia from the Royal Canadian Mounted Police said that while these individuals had the capacity and intent to carry out the attack, there was no imminent threat to the general public.
Go to next video: Iran link to Canada terrorist plot?