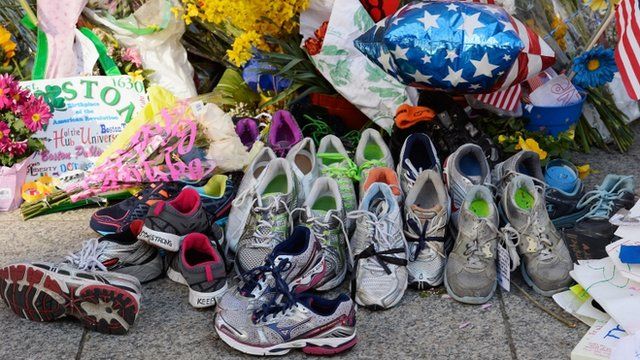 Video
Boston: Should FBI have done more?
Specialist interrogators are to interview the surviving suspect of the Boston marathon bombings.
Dzhokhar Tsarnaev remains in hospital after being shot.
Unconfirmed reports suggest he has begun responding to some questions.
His brother, Tamerlane, died in a shootout with police. The two men were of Chechen origin.
Given that there was a direct warning about the older brother from a foreign government, should the FBI have done more to monitor him?
Alexander Nekrassov, a former Kremlin adviser who helped try to negotiate a solution to the Chechen conflict in the 1990s, believes that the US must wake up to the dangers of the Chechen conflict.
He said that the US had "been letting in Chechens, in hundreds, without any checks when the second [Chechen] war was going on.
"Who knows what those people are and what they are planning to do."
PJ Crowley, who was an assistant secretary of state in the first Obama administration, told Today presenter Justin Webb that when the FBI interviewed Tamerlane Tsarnaev at the request of the Russian government, it "did not see anything that was of particular concern".
First broadcast on BBC Radio 4's Today programme on Monday 22 April 2013.