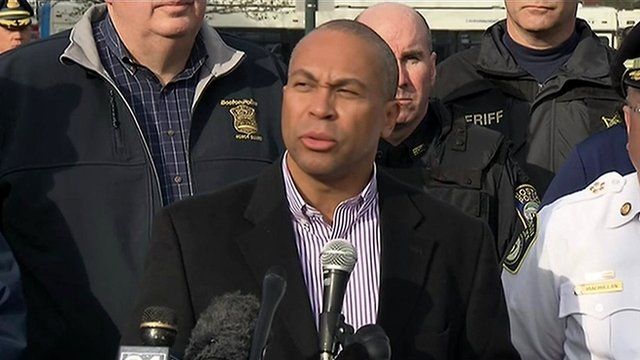 Video
Stay inside, Massachusetts Governor tells Boston residents
Residents and businessmen in Boston and the surrounding area should stay indoors and not let anyone in, according to police hunting one of two brothers suspected of carrying out the Boston Marathon bombings.
Police are hunting Dzhokhar Tsarnaev, 19, after he escaped a shootout where another suspect, his brother, died.
Massachusetts Governor Deval Patrick said: "We're asking people to shelter in place, in other words to stay indoors with their doors locked and not to open the door for anyone other than a properly identified law enforcement officer."
He added "that applies here in Watertown where we are right now, also Cambridge, Waltham, Newton, Belmont and at this point all of Boston, all of Boston."
Go to next video: Huge manhunt for Boston bomb suspect