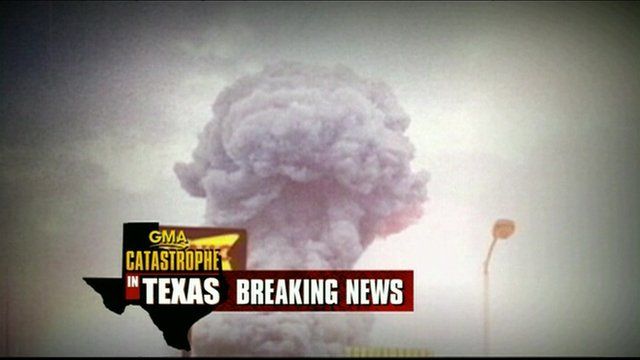 Video
How US TV covered explosion at the Waco fertiliser plant
ABC News led its Good Morning America programme with dramatic reports of the Texas factory blast
Between five and 15 people are thought to have been killed by a huge explosion at a US fertiliser plant that witnesses said was "like a tornado".
More than 160 people were injured as dozens of homes and buildings were destroyed in the evening blast near Waco in the state of Texas.
This is how the event was covered on US television.
Video courtesy of ABC News Good Morning America
Go to next video: Explosion at Texas fertiliser plant