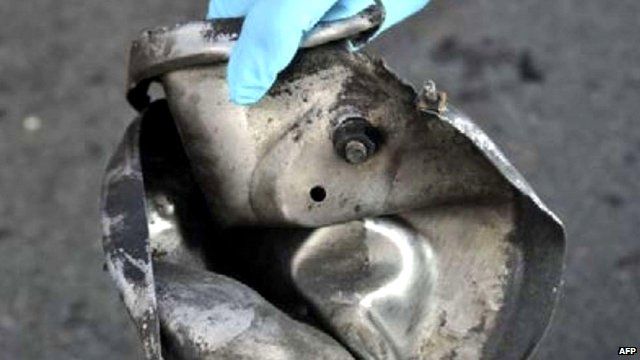 Video
Boston Marathon bombing: FBI reveals pressure cooker clues
Reports that a suspect has been detained over Monday's Boston marathon bombings have been denied by officials.
The Associated Press and CNN cited law enforcement officials as saying someone was in custody, but police and the FBI in Boston denied the reports.
Meanwhile, a Boston politician says the FBI has footage of a man dropping off what could have been one of the bombs.
Bombs that targeted the Boston Marathon on Monday may have been packed in pressure cookers, investigators say.
Images from a joint Homeland Security and FBI bulletin show the remains of a dark backpack, a detonation device and mangled pieces of metal.
Ian Pannell reports.
Go to next video: Pressure cooker clues to Boston bomb