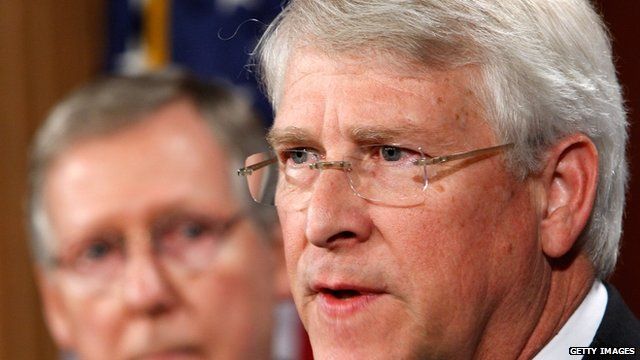 Video
'Ricin' found in letter to US Senator Roger Wicker
A letter that has tested positive for the lethal toxin ricin or another poisonous substance has been posted to a US senator, Senate Majority Leader Harry Reid has said.
The letter was intended for Roger Wicker, a Republican senator representing Mississippi, Mr Reid said.
It was intercepted at a centre handling post for the Capitol in Washington DC, US media report.
Ricin, extracted from castor beans, is 1,000 times more toxic than cyanide.
The BBC's Jane Little in Washington says there is a heightened sense of alert in the capital after the attacks in Boston but there is no indication so far of any connection between the two incidents.