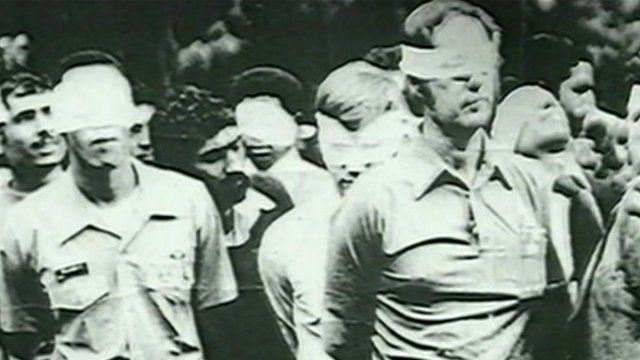 Video
Argo-inspired bill aims to compensate Iranian hostages
When the 52 Americans held hostage inside the US embassy in Tehran were released in 1981, they agreed to not sue Iran for damages in a US court.
But the survivors of the ordeal have taken a new tack to receive compensation for what they went through - and the latest effort has been spurred on by the Oscar-winning film Argo.
Senator Johnny Isakson of Georgia has put forward a bill that would create a surcharge on the fines levied against US companies doing business with Iran against embargo. It aims to compensate each former hostage $10,000 (£6,600) per day - more than $4m per person.
The BBC's David Willis reports from Washington DC.
Go to next video: Iran planning to sue over Argo