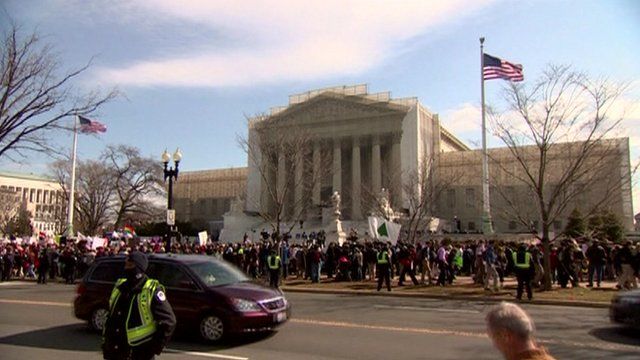 Video
Gay marriage: US Supreme Court debates Defense of Marriage Act
A US law that defines marriage as between a man and a woman only has been sharply criticised by a number of Supreme Court justices at a landmark hearing.
The constitutionality of the Defense of Marriage Act (Doma) was questioned by the four liberal justices on the nine-member court, but also by one of their colleagues, regarded as a possible swing voter
Legal analysts speculated the panel may strike down the law, which denies gay couples various federal benefits.
A ruling on the case is expected by the end of June.
From Washington, Steve Kingstone reports.
Go to next video: 'Marriage between man and woman'