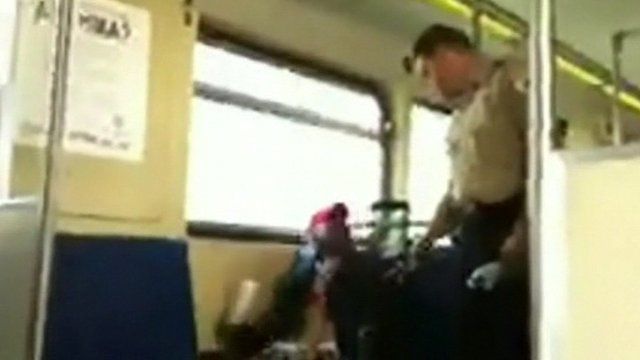 Video
US mayor 'sorry' elderly woman removed from train
A Florida mayor has apologised to an elderly woman forcibly removed from a train for singing, local media report.
Emma Anderson, 82, was singing religious songs on a commuter train in southern Florida on 20 February.
She ignored warnings from a private security guard, her son said, and amateur video shows her falling as he appeared to drag her from the train.
Miami-Dade Transit has said it does not allow singing, dancing or playing a musical instrument without a permit.
Footage courtesy Donald Anderson/WPLG