Media player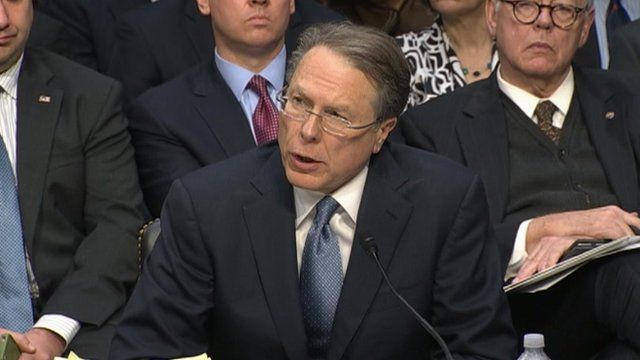 Media playback is unsupported on your device
Video
NRA chief: Gun owners not to blame
Wayne LaPierre, chief executive of the National Rifle Association, a top gun lobbying group, has told a Senate panel that "law-abiding gun owners will not accept blame for the acts of violent or deranged criminals".
Mr LaPierre was one of several people testifying in front of the US Senate judiciary committee on the issue of gun violence.
"Proposals that would only serve to burden the law-abiding have failed in the past and they'll fail again in the future," he argued.