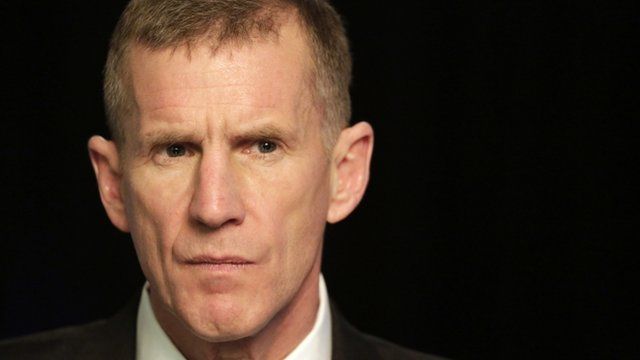 Video
Stanley McChrystal: Al-Qaeda 'brand' must be defeated
The former commander of US forces in Afghanistan, Stanley McChrystal, has said al-Qaeda was able to appeal to societies that were unhappy and had few prospects.
The al-Qaeda brand became a "powerful lever" for people's frustrations, Gen McChrystal said.
He told the BBC's Katty Kay that the fight against al-Qaeda was best seen as an effort to "stop the spread of a branding process".
Referring to the US effort in Afghanistan, Gen McChrystal said that deeper cultural awareness could have made the mission more effective.
Local language skills, for example, could have made a "huge difference", he said, adding the US had only a "cursory understanding" of Afghanistan when operations began there.
Stanley McChrystal's memoir is titled My Share Of The Task.
Go to next video: Mali military campaign intensifies