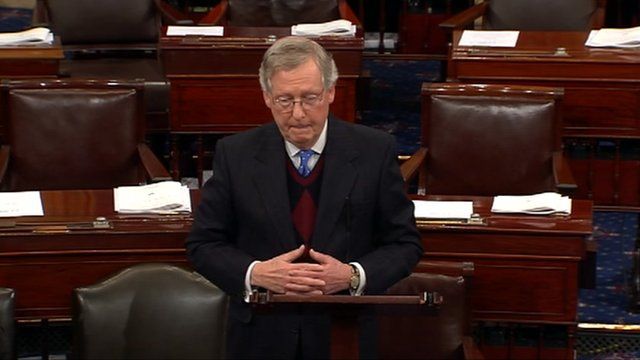 Video
Mitch McConnell: No 'blank cheque' to avoid fiscal cliff
US Senate minority leader Mitch McConnell says he will consider proposals from Democrats in a bid to avert the so-called "fiscal cliff", and is hopeful that an "agreement of some kind" could be reached before the end-of-year deadline.
But Mr McConnell warned he was not prepared to "write a blank cheque".
The fiscal cliff is a combination of deep, mandatory, across-the-board spending cuts and tax rises due to take effect on 1 January.
Economists have warned that if Congress does not take action to avert the fiscal cliff, the US could tip back into recession.
Go to next video: US Senate fiscal cliff fear