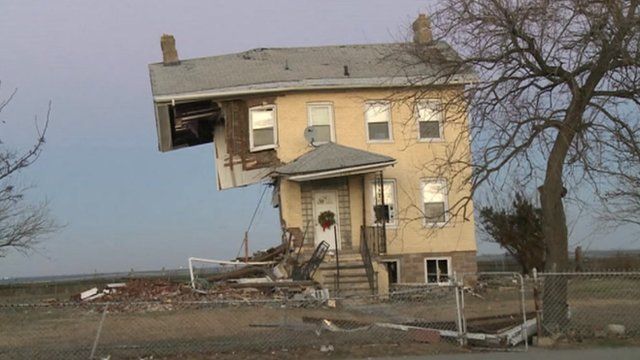 Video
Superstorm Sandy volunteers support victims at Christmas
It has been nearly two months since superstorm Sandy swept through the US,
Many are trying to rebuild their homes and lives, but volunteers are determined they will still be touched by Christmas spirit.
In Union Beach, New Jersey, volunteers have rallied to support victims, helping with the ongoing clear-up, and setting-up gift tables at a nearby firehouse.
And, in New York City's Breezy Point, one couple used their own private celebration to spread festive cheer.
Go to next video: Secret Sandy Santa's $100,000 gift