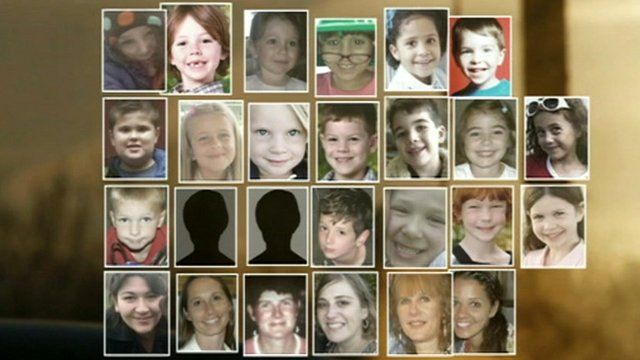 Video
Newtown shooting: First Connecticut funerals begin
The first funerals are to be held for victims of Friday's shootings at a school in the US state of Connecticut.
Noah Pozner and Jack Pinto, both aged six, were the first of those killed at Sandy Hook school to be buried.
Twenty children and six women died in the assault by a lone gunman - named as Adam Lanza - who then took his own life. He had earlier killed his mother.
On Sunday President Barack Obama told residents at a vigil in Newtown the US must do more to protect its children, although any attempt to restrict gun ownership is likely to be met with fierce opposition.
Steve Kingstone reports.
Go to next video: Dylan 'was a joy to be around'