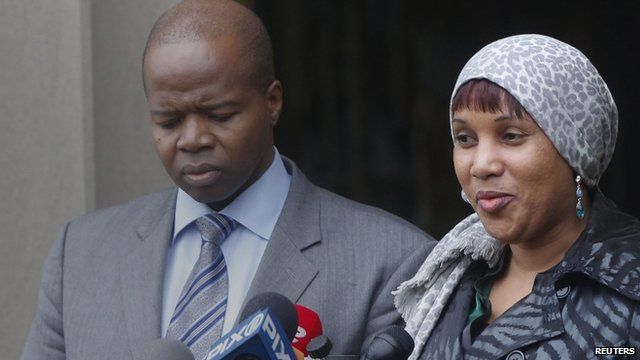 Video
Diallo thanks supporters after Strauss-Kahn 'deal'
Former International Monetary Fund chief Dominique Strauss-Kahn has signed a settlement with a hotel maid who accused him of sexual assault, a US court has heard.
Details of the 63-year-old's agreement with Nafissatou Diallo will remain confidential, a judge in New York said.
Mr Strauss-Kahn was held in New York in May 2011 after Ms Diallo, 33, said he assaulted her in his hotel suite, but prosecutors later dropped charges amid concerns about her credibility.
Speaking after the court hearing, Ms Diallo thanked those who had supported her. She was accompanied by her lawyer, Kenneth Thompson, who also spoke briefly.