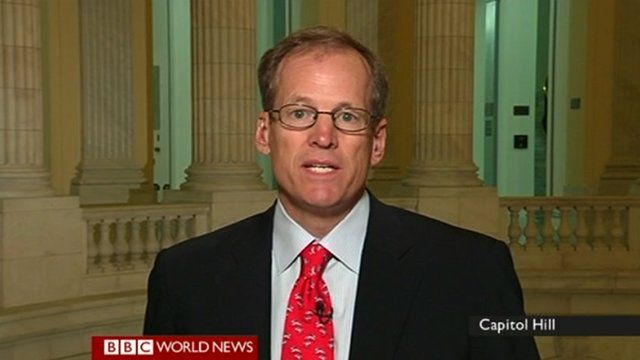 Video
Fiscal cliff: Republican Jack Kingston optimistic
US Republicans and Democrats appear to have reached a stalemate over negotiations to reach a deal to avoid the so-called "fiscal cliff".
The combination of deep, across-the-board spending cuts and tax increases due to take effect on 1 January threatens to derail the fragile US economic recovery, economists have warned.
Georgia Congressman Jack Kingston, a Republican, tells the BBC's Katty Kay that he remains optimistic both sides will reach a deal.
"We're in the early stage of the serious negotiation," Mr Kingston said, adding that initial rejection of opposition plans are to be expected.
"I believe that we will get there," Mr Kingston said.