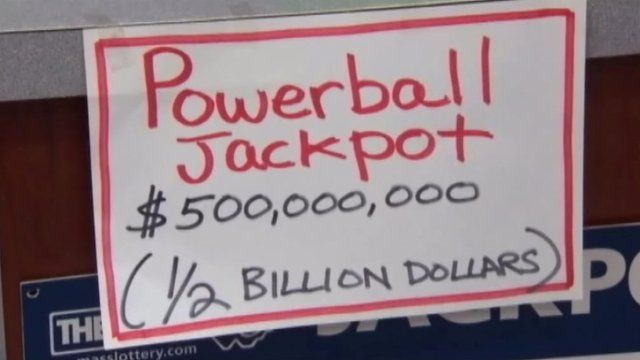 Video
Powerball lottery prize at $550m before Wednesday draw
A record US Powerball lottery jackpot has swelled to $550m (£344m) ahead of Wednesday's prize draw, officials say.
A single winner could take as much as $360m before taxes. But the odds of scooping the top prize have been calculated at one in 175 million.
Tickets were selling at a rate of 130,000 a minute nationwide - about six times the volume from a week ago.
It is the second largest jackpot in history, behind a Mega Millions prize of $656m in March.
Lucas de Jong reports.