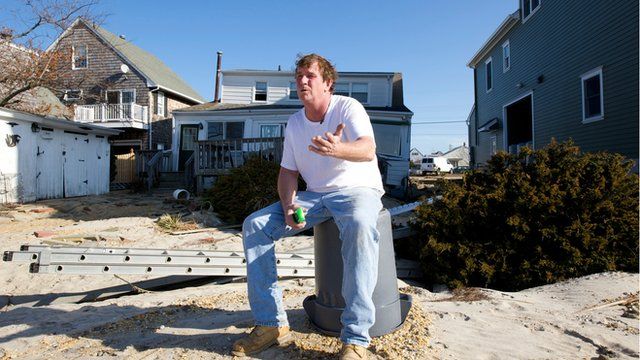 Video
Storm Sandy: Bill's story
Bill Carroll has lived in the Jersey Shore community of Ortley Beach for 50 years.
Defying evacuation orders, he stayed in his home when Sandy's wind and waves sent floodwaters into the town on 29 October.
Within hours his house was flooded, and he fled next door to a sturdier home as his own cracked and buckled underneath him.
Returning to his house to clean up and save some of his belongings, Bill took the BBC on a tour of his flood-stricken property.