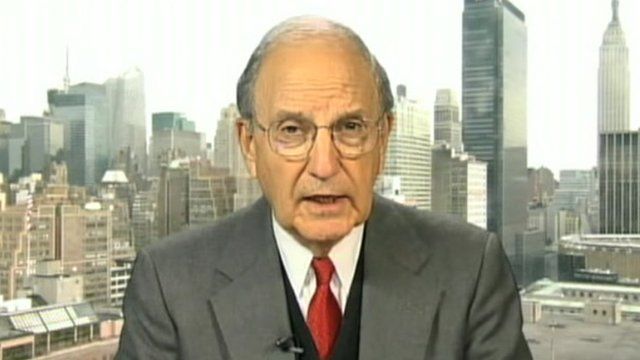 Video
George Mitchell: Gaza could be the 'spark' in the region
Israel's aerial bombardment of Gaza has intensified after it authorised the call-up of 30,000 army reservists, amid reports of a possible ground offensive.
On Thursday rockets were fired 70km (45 miles) north of Gaza towards Tel Aviv.
George Mitchell, former US Special Envoy to the Middle East, tells the BBC's Jane O'Brien that it is in the self-interest of both sides to stabilise the situation on the ground, but worries the conflict could spark something larger.
"The real danger is," he said, "that given the highly unstable and volatile situation in the region that this could be a spark that lights a conflict that extends in other unpredictable ways, perhaps region-wide."