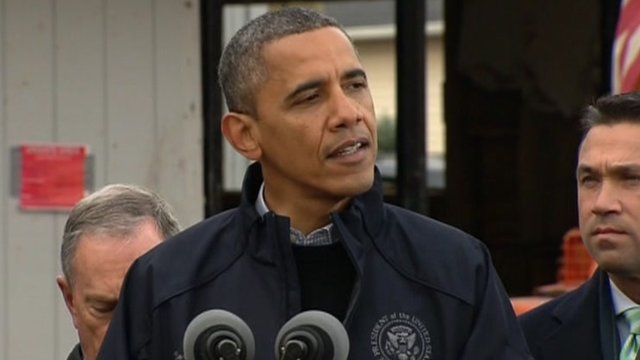 Video
Obama: Sandy recovery will be 'long-term'
President Barack Obama has visited areas of New York City devastated by super-storm Sandy, including a neighbourhood in Queens destroyed by fire and the hard-hit Staten Island.
After touring the neighbourhoods with New York officials and meeting residents and first responders, Mr Obama said the rebuilding efforts would need to be both short- and long-term.
"There's a lot of short-term, immediate stuff that has to be dealt with," Mr Obama said. "And we are going to make sure that we stay here as long as people need that immediate help."
"Most of the folks that I met here have been here 20, 30, 50 years. They don't want to see their community uprooted, but there's got to be a plan for rebuilding."