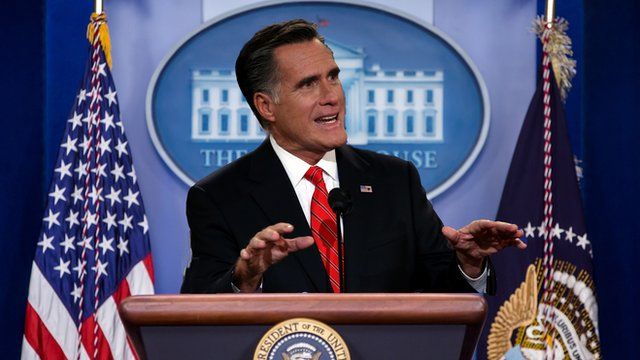 Video
How would a President Mitt Romney change the US?
On election day in the US the race for the White House is still too close to call, with both polls and political analysts saying either candidate could win.
Republican Mitt Romney has urged voters to reject "four more years of the status quo", promising that only he will offer America real change.
Democrats claim Mr Romney has given few details about how he would pay for his plans - and that his positions shifted dramatically between the Republican primaries and the final weeks of the campaign.
The BBC's Washington correspondent Katty Kay considers what the US would be like if Mitt Romney wins the election and has four years as the president of the world's only superpower.
Produced by Ben Bevington and Bill McKenna