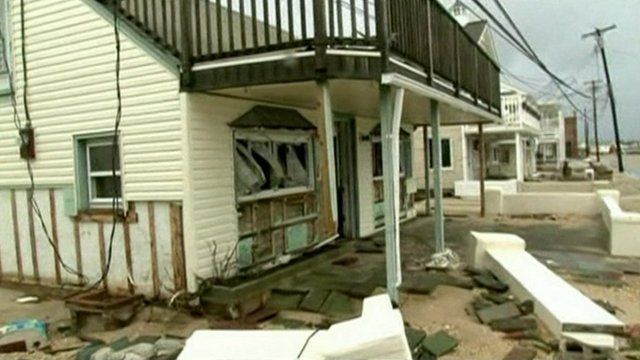 Video
Why did storm Sandy cause so much damage?
The BBC's Science Editor David Shukman explains why that, despite the US being no stranger to hurricanes and storms, storm Sandy has caused so much damage.
At least 32 people have been killed, millions are without power and transport across the north-eastern US has been severely disrupted as the storm heads north for Canada.
Sandy brought a record storm surge of almost 14ft (4.2m) to central Manhattan, well above the previous record of 10 feet (3m) during Hurricane Donna in 1960, the National Weather Service said.