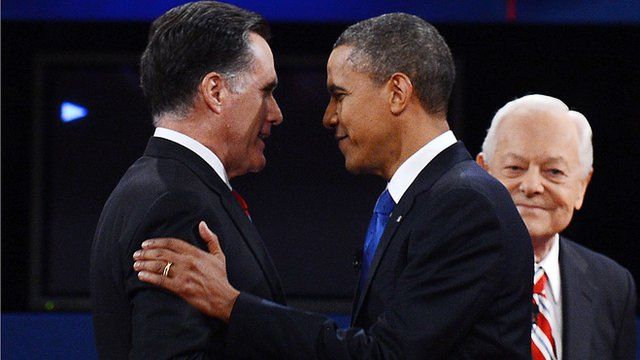 Video
Obama plays commander-in-chief card attacking 'reckless' Romney
At the final presidential debate in Florida President Obama repeatly played on the fact that he is already the commander-in-chief.
In a jibe at the former Massaschusetts Governor, Mr Obama said he knew Mr Romney had not been in a position to execute foreign policy before describing his opponent's strategy as reckless.
The President accused Mr Romney of returning to a Cold War-era approach, joking that 'the 1980s are calling wanting their foreign policy back'.
Mr Romney said he was clear-eyed about the US relationship with Russia. And he criticised Mr Obama for suggesting to the Russian Prime Minister Dmitry Medvedev that he would have "more flexibility" if he wins re-election.
For more of the BBC's coverage of the 2012 election check out our special report here.