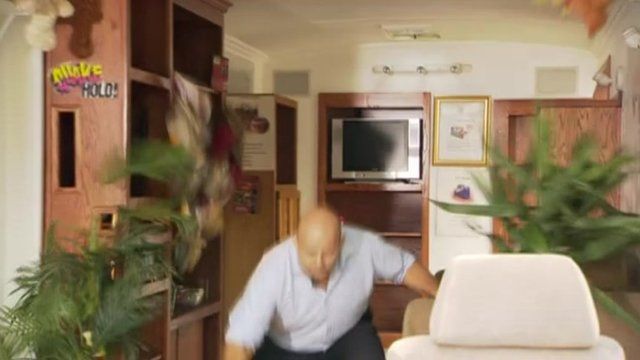 Video
Millions prepare for earthquakes in California
Fourteen million people, including over nine million in the US state of California, have taken part in an earthquake preparedness drill known dubbed the "Great Shake-Out".
In Los Angeles, Mayor Antonio Villaraigosa joined other officials to demonstrate the proper way to react when an earthquake begins - not by running outside or standing in a doorway - but to "drop, cover and hold on".
"This is a way of getting people to think about earthquakes in between the time that they're happening. They never happen often enough to keep it always in memory," said Dr Lucy Jones of the US Geological Survey.
Earthquake-prone California lies on the San Andreas Fault, an 810-mile (1,300km) fault that separates the North American and Pacific tectonic plates.
The 1994 Northridge quake caused major damage in Los Angeles, but nothing has matched the 1906 San Francisco earthquake, which destroyed a majority of the city.
Researchers believe that the San Andreas is due for another large quake.
The BBC's Alastair Leithead was one of the millions being put through his earthquake paces.